Leading the Way in Greener Retail
Celebrating a 30-year legacy of environmental leadership, we have long understood that the planet is our most important partner. Our approach toward green retail continues with ambitious goals for 2020 and beyond.
Greener Stores
Starbucks is proud to have built more than 1,200 LEED® (Leadership in Energy and Environmental Design) certified stores in 20 countries. We are the largest builder of green stores in our sector and our stores account for 20 percent of the LEED®-certified retail projects globally. Now Starbucks will deepen its commitment to environmentally friendly retail by developing a store verification program to drive innovation, sustainability and efficiencies throughout the store portfolio. Our goal of achieving 10,000 greener retail stores by 2025 will encompass new and existing stores by evaluating and developing building standards, utility efficiency targets and partner engagement. This new program positions Starbucks to truly leverage its scale for good and delivers on our ambition to become the world's greenest retailer.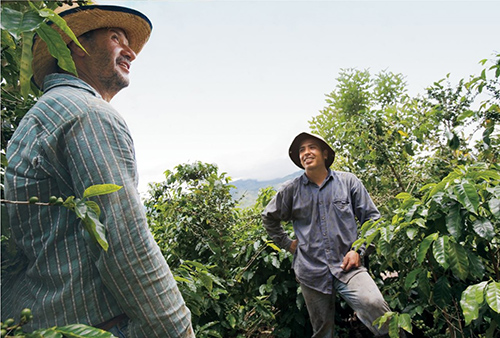 Innovating a Greener Cup
Starbucks has made significant progress to green up the cup and recognize that there is still a long way to go. We were the first company to offer a discount to our customers who bring a reusable cup, the first to include 10 percent post-consumer fiber (PCF) in our hot cups and we have led the industry in advocating for increased recycling infrastructure. While we can recycle the cup in many communities today, we will continue to advocate with local governments and stakeholders to increase recycling in all of our company-owned markets. Our goals for 2022 are designed to accelerate progress to achieve a greener cup. 1) We aim to double the recycled content in the hot cup and explore alternative materials for cold cups. 2) We remain committed to recycling and will work to double the number of stores and communities with access to cup recycling. 3) We will promote and incent the use of "for here" and reusable cups.
Investing in Greener Power
Since 2005 Starbucks has invested in renewable energy and achieved a milestone last year by purchasing the equivalent of 100 percent of global company-operated stores' electricity consumption, primarily utilizing Renewable Energy Credits (RECs) from the U.S. and Canada and through green electricity-supply contracts across Europe. Starbucks is the numberone purchaser of renewable electricity in its sector on the EPA's Green Power Partnership National Top 100 list. Last year Starbucks joined The Climate Group's RE100, a coalition of some of the world's largest businesses committed to using renewable electricity. As we look to the future, Starbucks will focus on identifying new, geographically relevant ways to buy renewable energy and bring new renewable projects onto the grids of the countries where we operate around the world.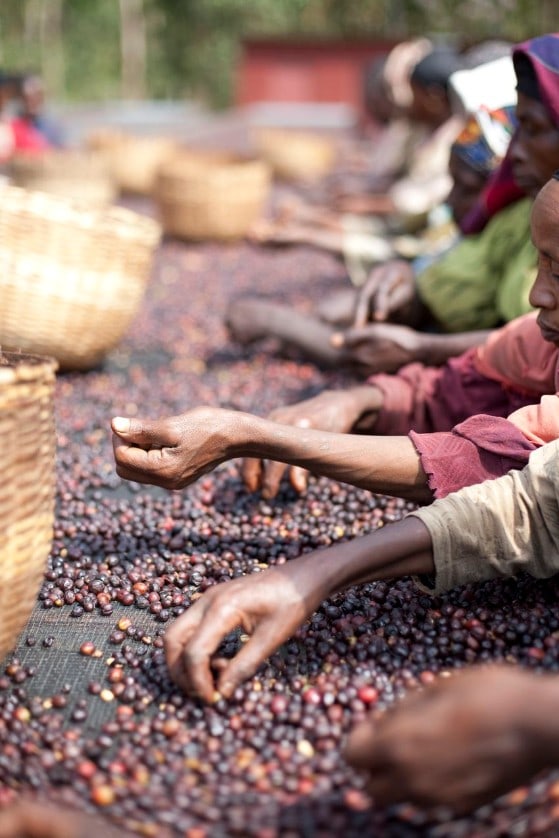 Empowering Greener Partners
We are focused on galvanizing our partners (employees) who are passionate about sustainability to inspire and teach. In 2016 we piloted the Greener Apron™ program with both retail and nonretail partners - a voluntary certification program that helps partners learn about environmental sustainability through three short modules co-created with Arizona State University's School of Sustainability. More than 1,100 partners participated when we launched the pilot. In spring 2017, we will expand the program for partners in the U.S., Canada, the U.K. and The Netherlands. Our goal is to engage 10,000 partners globally by 2020 and create a network of sustainability champions.
Greener Retail Goals
Greener Stores
Build and Operate 10,000 Greener Retail Stores Globally by 2025
Greener Cup
Double the Recycled Content, the Recyclability and the Reusability of Our Cup by 2022
Greener Aprons
Empower 10,000 Partners Worldwide to be Sustainability Champions by 2020
Greener Power
Invest in 100% Renewable Energy to Power Operations Globally by 2020