AD
From Heart to Heart
Bundle your physical Starbucks Gift Cards to your Starbucks Rewards account. Pay with your Starbucks App and earn 1 Star for every ¥40 spent, earn Stars 25% faster than other payment methods.
Available at RMB100, RMB200, RMB500 and can be used nationwide.
View FAQ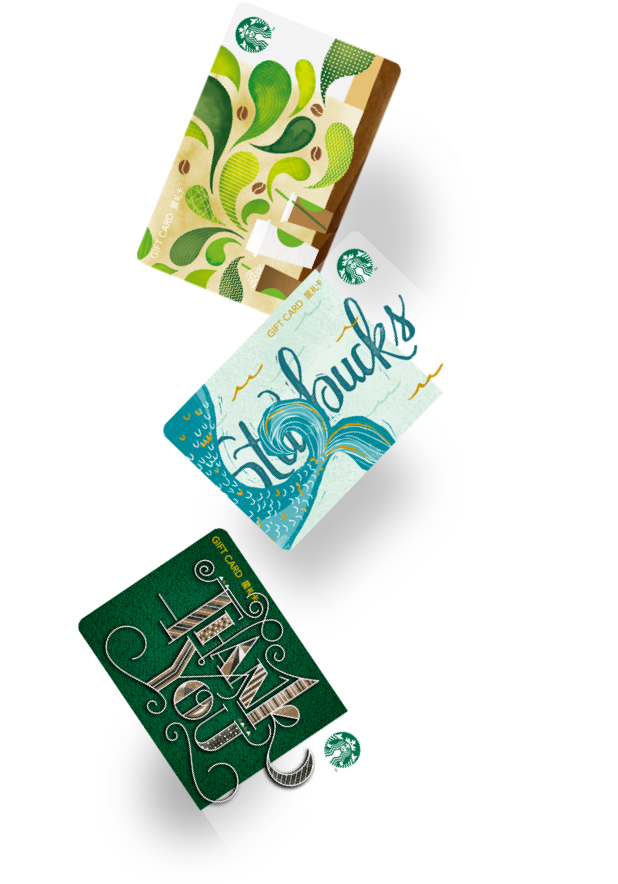 Starbucks Gift Cards. For special moments.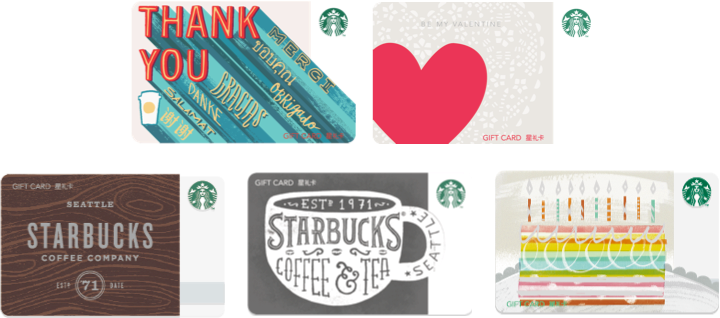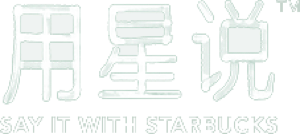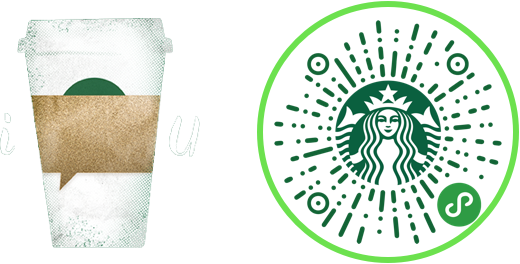 "Say It with Starbucks" is a brand new social gifting platform. Let someone know how you feel with a simple action.
A Starbucks Gift Card is a thoughtful way to express your appreciation and gratitude to your customers and to the people you work with. Please call our service hotline at 400 820 6998 for assistance.
Terms of Starbucks Gift Card