AD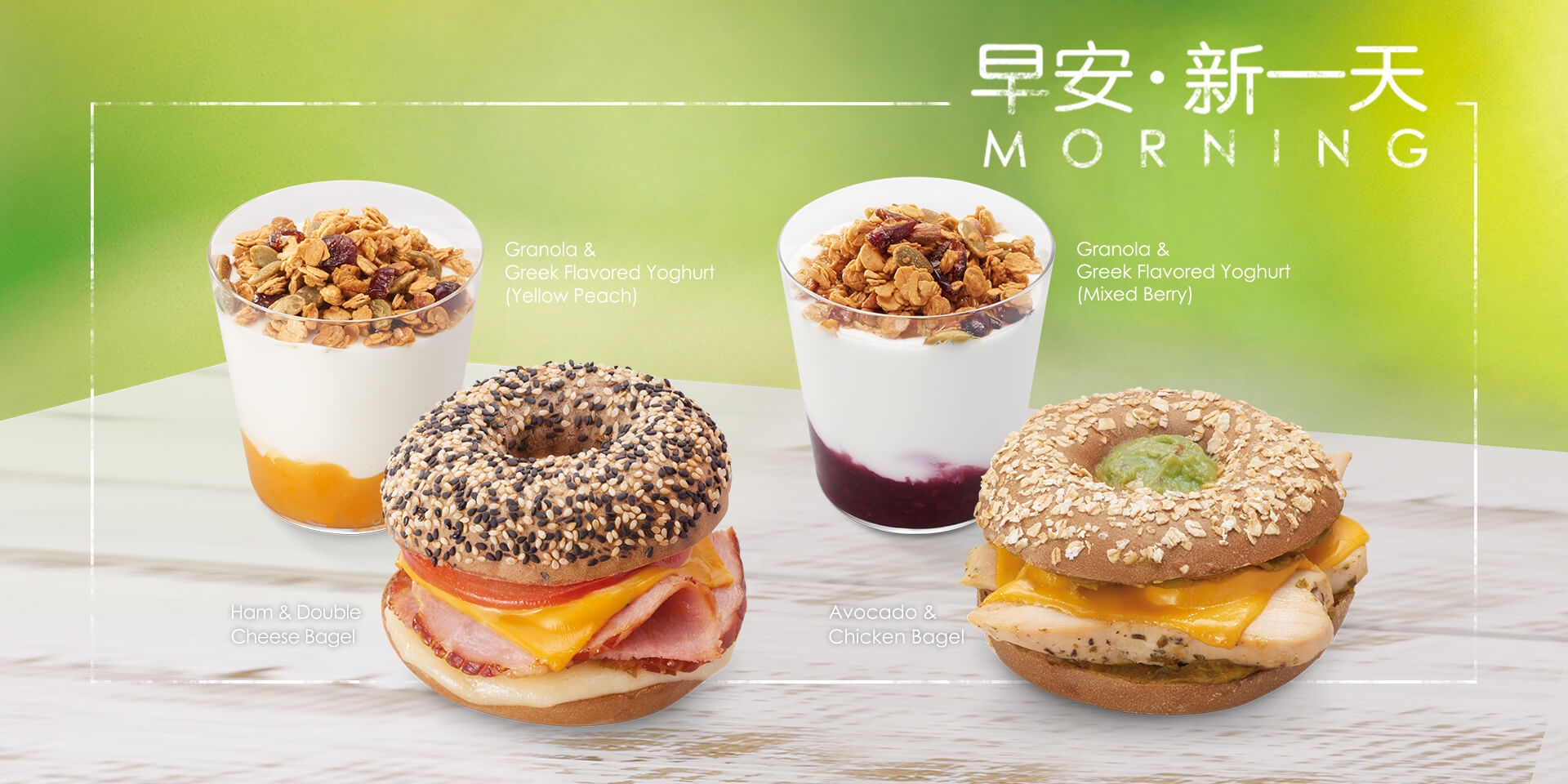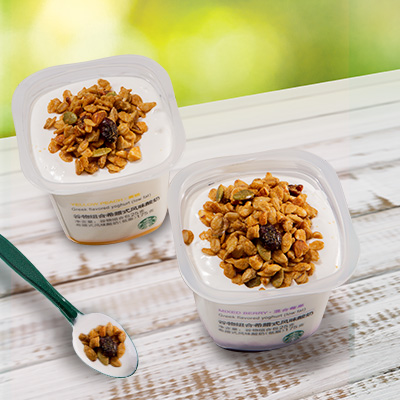 Granola & Greek Flavored Yoghurt
(Mixed Berry/ Yellow Peach)
Using selected high quality milk, imported European cultures and Greek-style straining processes, we've created a rich, creamy texture. With bits of real fruit combined with crunchy seeds and grains, it's the perfect light morning or afternoon snack.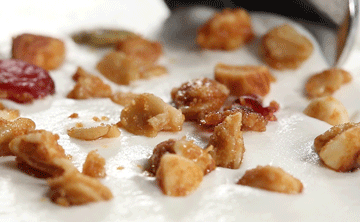 Greek flavored yoghurt, using selected high-quality milk and imported European cultures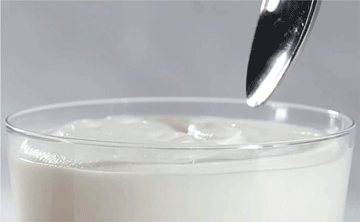 Greek flavored yoghurt with a rich and creamy taste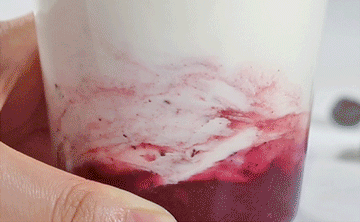 A combination of fruits, jam and grains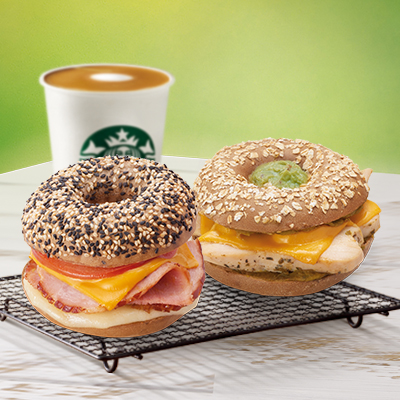 Avocado & Chicken/ Ham & Double Cheese Bagel
Bagel is a delicious bread from North America. With various premium grains and healthy fillings, it not only tastes great, but is also fresh and nutritious.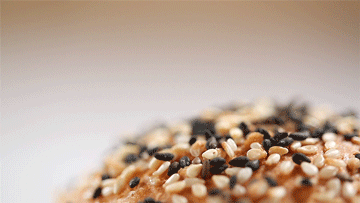 Premium grains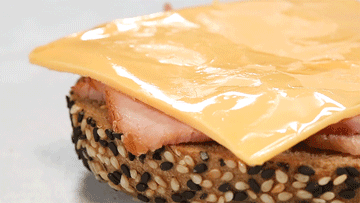 Rich cheese flavor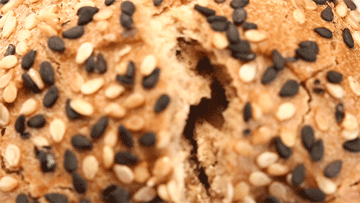 Great chewy taste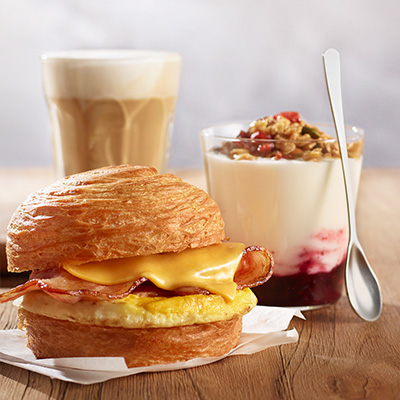 Bacon & Egg Croissant Bun
The classic croissant gets a twist with smoked bacon, smooth egg cake and high quality cheddar cheese. Say good morning with Starbucks breakfast!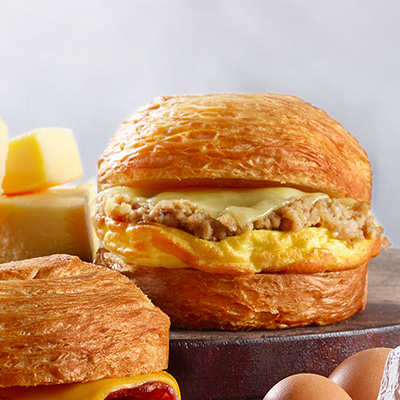 Sausage & Gouda Croissant Bun
Get a head start on your daily nutrients with this protein-packed breakfast. Tuscan sausage, smooth egg cake and cheese tucked inside a flakey croissant. (Only available in Beijing, Guangzhou and Shenzhen).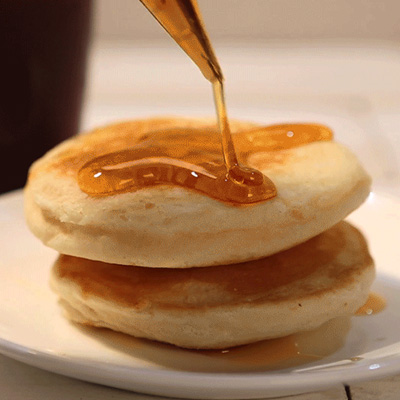 American Style Pancakes
Fluffy American pancakes are cooked to perfection, their aroma filling the air. Topped with imported Canadian maple syrup, its sweetness sinking in, creating a warm treat to start off your morning. (not sold in Jiangsu, Zhejiang, Shanghai and some Beijing transportation hubs).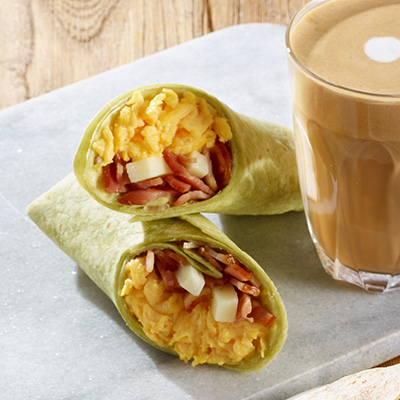 Bacon & Egg Wrap
Have you ever tried a spinach flavored wrap? One bite, and you'll taste the sweet and savory taste of bacon, golden scrambled eggs and delicious cheddar cheese. (Only available in some cities).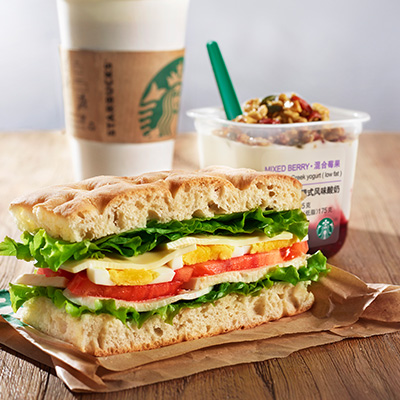 Chicken & Mozzarella Finger Sandwich
Toasted ciabatta bread filled with tender chicken breast, eggs, fresh tomatoes and lettuce and mozzarella cheese. For a rich, satisfying breakfast that will satiate your hunger. (Only available in selected cities).