Starbucks Recognized as Employer of Choice for its Unique Family Culture in China
SHANGHAI; September 14, 2018 – Starbucks has been awarded "Aon Best Employers – China 2018" for the fourth consecutive time, a firm recognition of its intentional investments to build a warm and welcoming family culture based on the foundations of "Shared Humanity" and with deep respect for the China's unique culture.
The Aon Best Employers Award is one of the most prestigious awards recognizing companies with strong employee engagement, compelling "employer-of-choice" brand, effective leadership and high-performance culture. This year, Aon surveyed a total of 460,000 employees from 110 local and international companies across 14 different industries, before selecting the final honorees of "Aon Best Employers – China 2018". Since 2013, Starbucks has received this honor each year AON has conducted the survey in China.
"I am thrilled and proud Starbucks has been recognized again as one of the best employers in China. Our 50,000 Chinese partners (employees) work tirelessly to bring love, passion and dedication to create individual moments of connection with our customers. This honor belongs to our partners and I want to thank each one of them for all that they do every day," said Belinda Wong, ceo, Starbucks China. "Starbucks is in China, for China. As our Starbucks family grows in strength, we remain steadfast in our commitment to invest and innovate in the ways we create opportunities and take care of our partners and their families."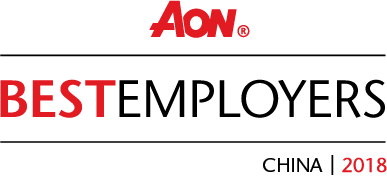 Building an Innovative yet Locally-relevant "Culture of Family"
Since entering China 20 years ago, Starbucks has become synonymous with innovative partner investments and benefits. Beginning 2012, Starbucks China Partner-Family Forums have become extraordinary annual events that honor the special role the family play in the lives of Starbucks partners, while providing an engaging platform for partners and their loved one to share their hopes and dreams with one another. Over the years, Starbucks listened and addressed the aspiration and needs of its partners through pioneering investments including; comprehensive insurance for partners, their spouses and children; Bean Stock for all partners; the "Coming Home" program that brings partners closer to their hometowns; housing allowance subsidies for baristas and shift supervisors; and the Starbucks Talent Exchange Program. To set partners up to become the finest future retail leaders for China, the Starbucks China University, a cross-function mobile learning platform, has been specially-designed to allow its partners to personalize their individual training plans. Last year, Starbucks led the industry to introduce the first-of-its-kind "Starbucks China Parent Care Program", which to date is providing critical illness insurance for 16,000 parents of eligible partners.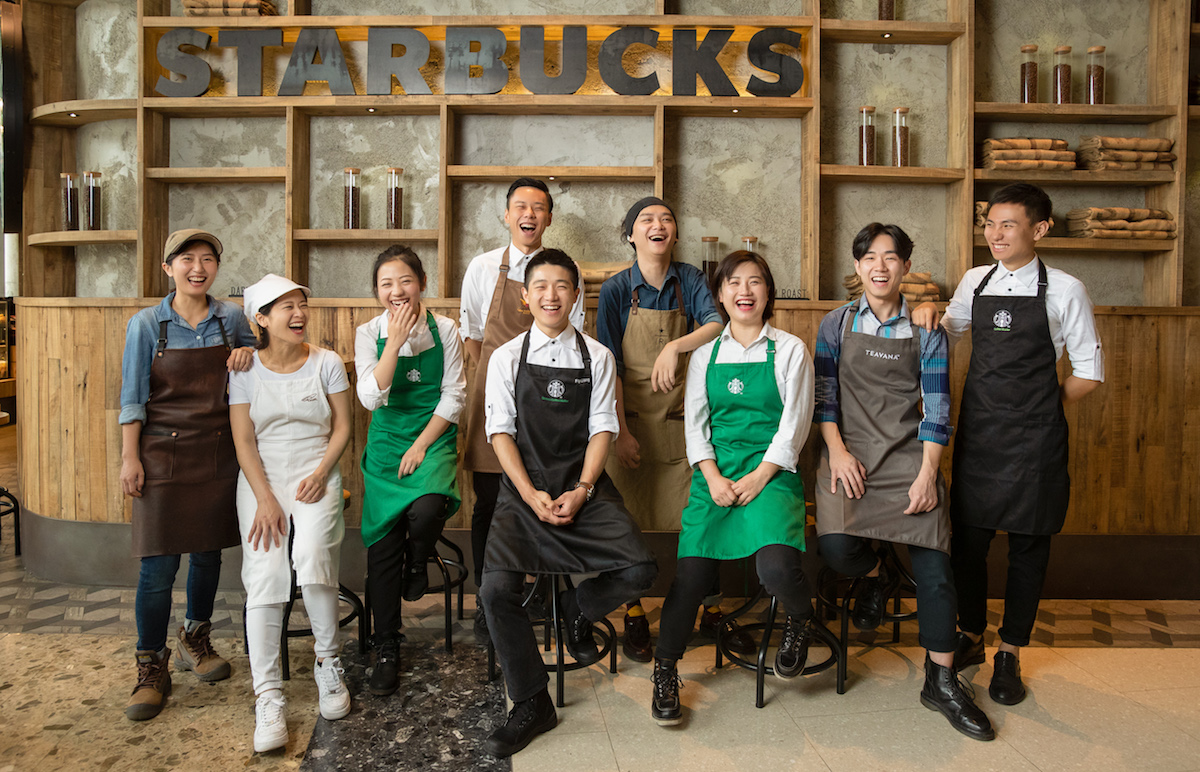 The strong family culture has built a phenomenal sense of partner pride, enthusiasm and commitment which has propelled China to become the fastest growing and most strategic international market for Starbucks. Starbucks plans to open 600 new stores annually, and to enter another 100 new Chinese cities in the next five years, will allow the Company to promote a new store manager every 15 hours, a new district manager every week and an area director every quarter. Starbucks will also be creating 10,000 new jobs every year to provide China's young generation with even more professional career opportunities.
"This recognition by Aon is not only a firm testament of our partner-focused investments, but also a reminder of the increasing responsibilities we have toward our partners," said Wong. "Our partners are our most valuable assets and we must always do what is right for them, because success is best when shared – and is best achieved together."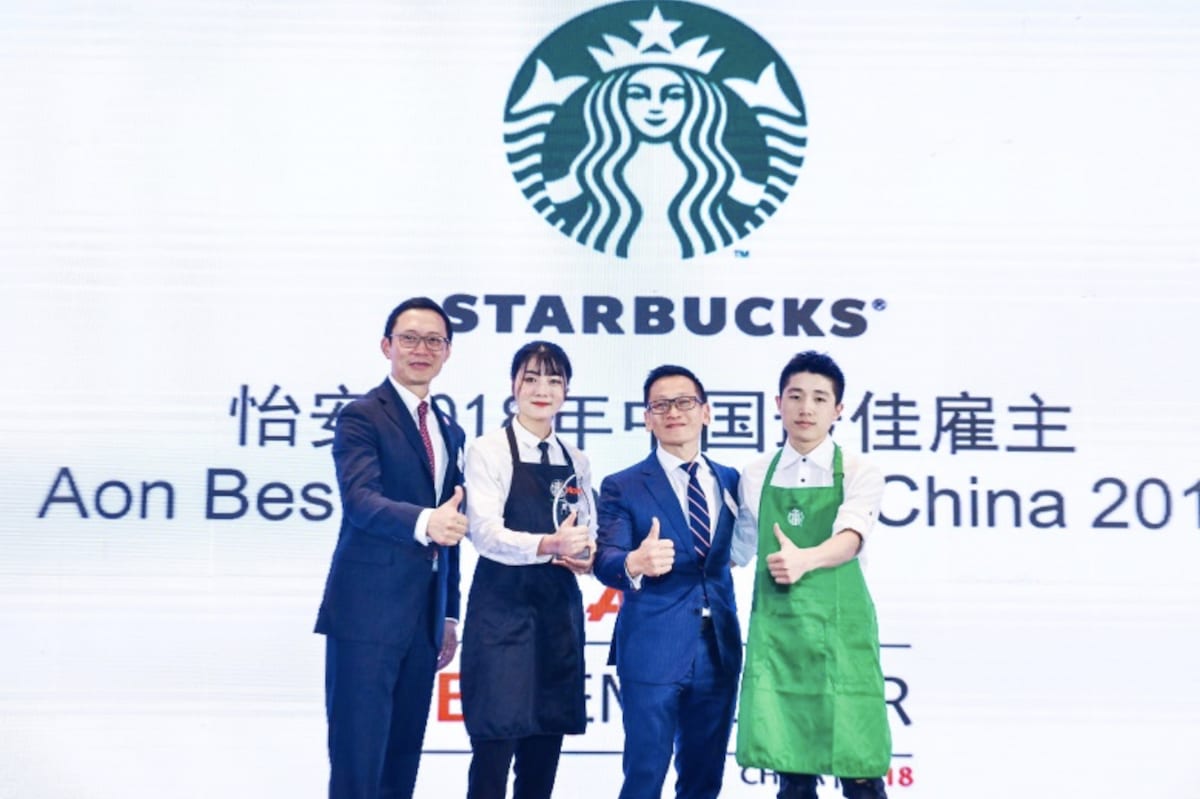 As Starbucks embarks on a new chapter of its growth to operate 6,000 stores in China by the end of its financial year 2022, it will continue to amplify the values of "Love, Humanity and Opportunity" to earn the trust and build real value for its partners.