Starbucks Reserve Roastery Shanghai Celebrates LEED Platinum Achievement
Shanghai, CHINA (December 5, 2019) – It's a 'green' birthday for the Starbucks Reserve Roastery Shanghai ('Roastery'), as China's coffee wonderland celebrates its second anniversary this month. Today, the Roastery received a meaningful birthday 'gift' in the form of a LEED Platinum plaque – a recognition of Starbucks partners' (employees) tireless efforts towards operating not just a theater for immersive coffee experiences, but also one that lives and breathes environmental sustainability.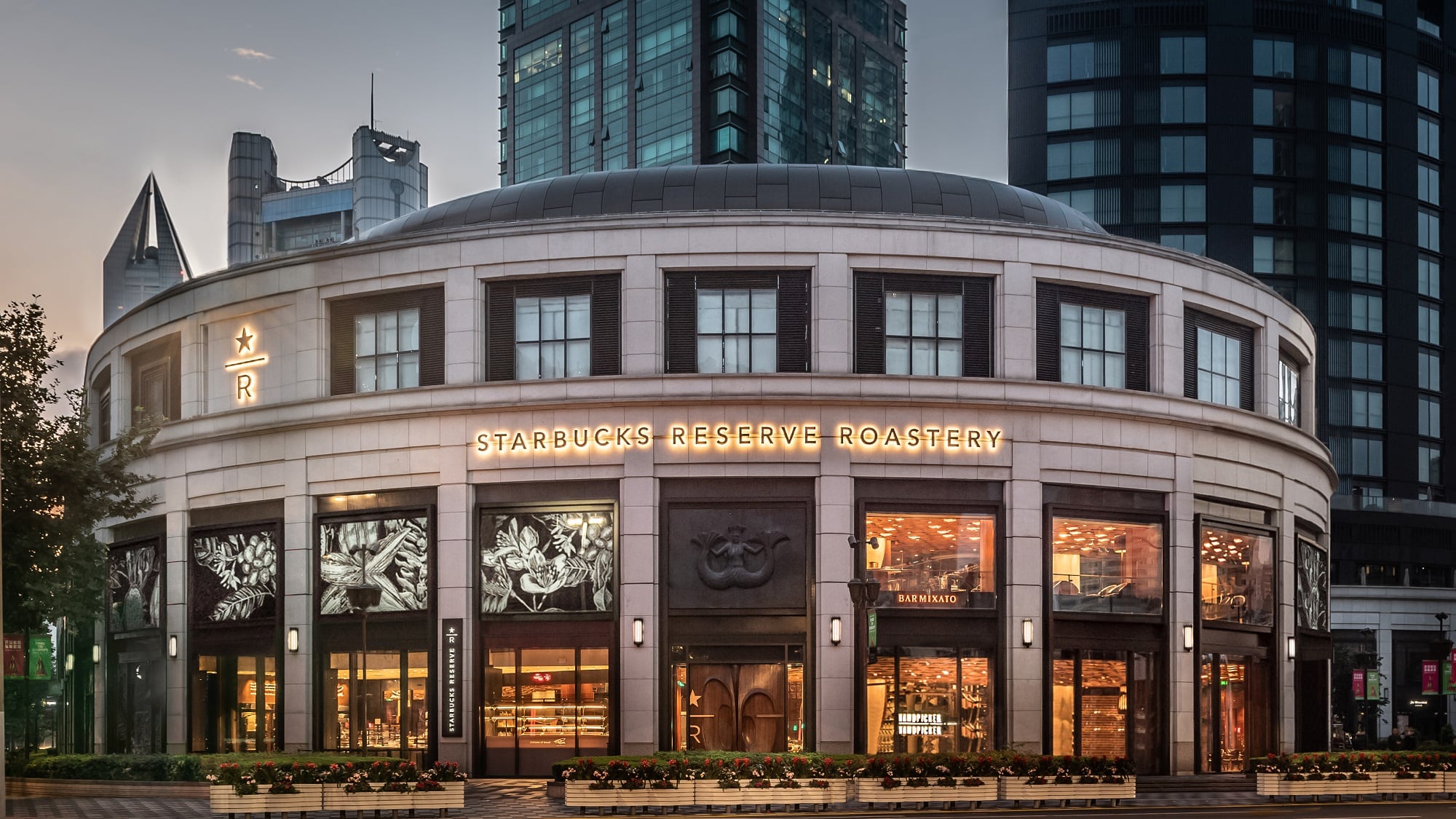 LEED, or Leadership in Energy and Environmental Design, is a green certification program for building design, construction, operations and maintenance awarded by the United States Green Building Council (USGBC). Widely recognized as a leading international standard, it comprises a comprehensive list of categories, where projects earn points to achieve one of four certification levels. Platinum is the highest level of certification, awarded to only one in 10 LEED certified buildings. Platinum retail buildings make up an even more exclusive one percent of LEED certified buildings.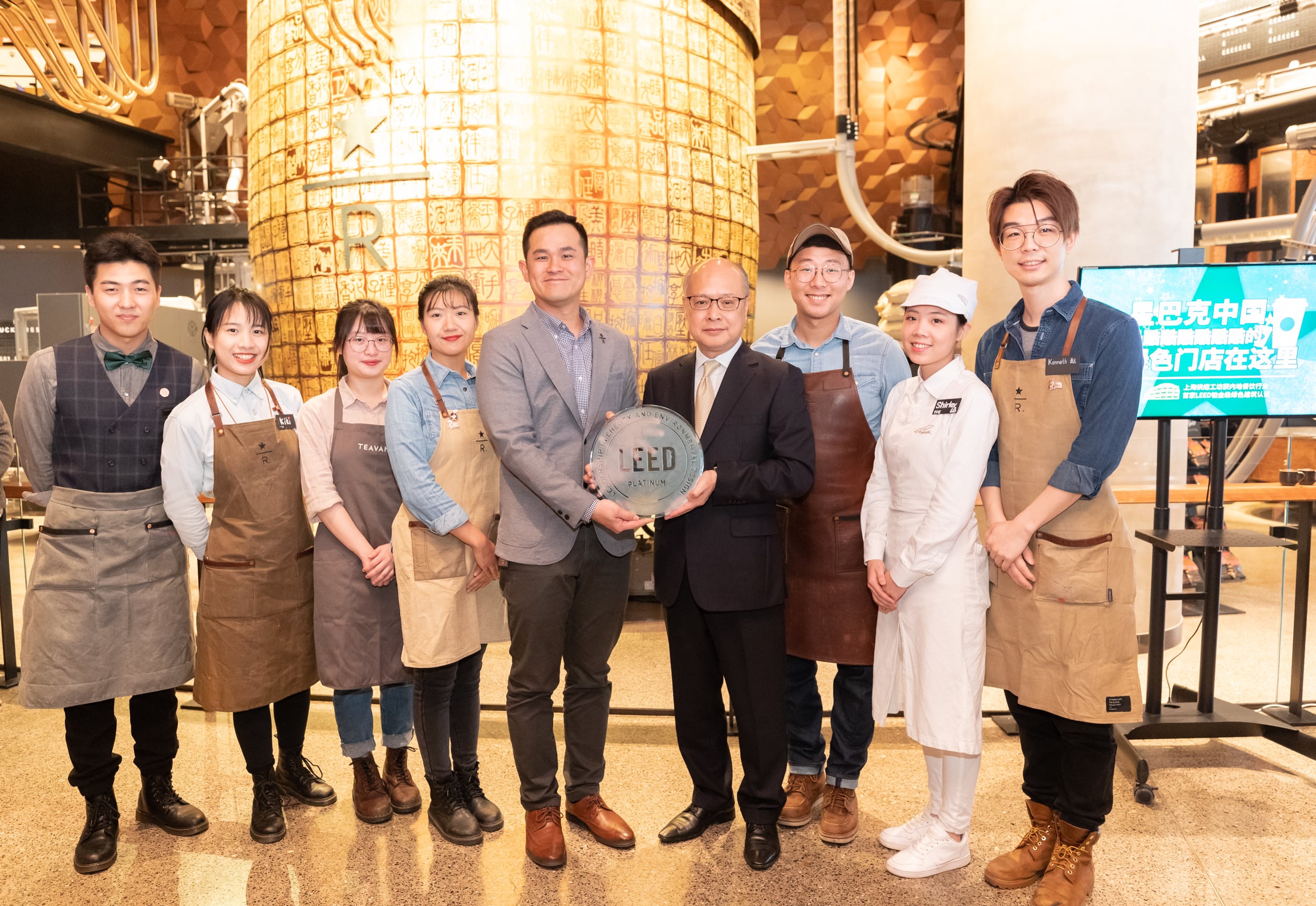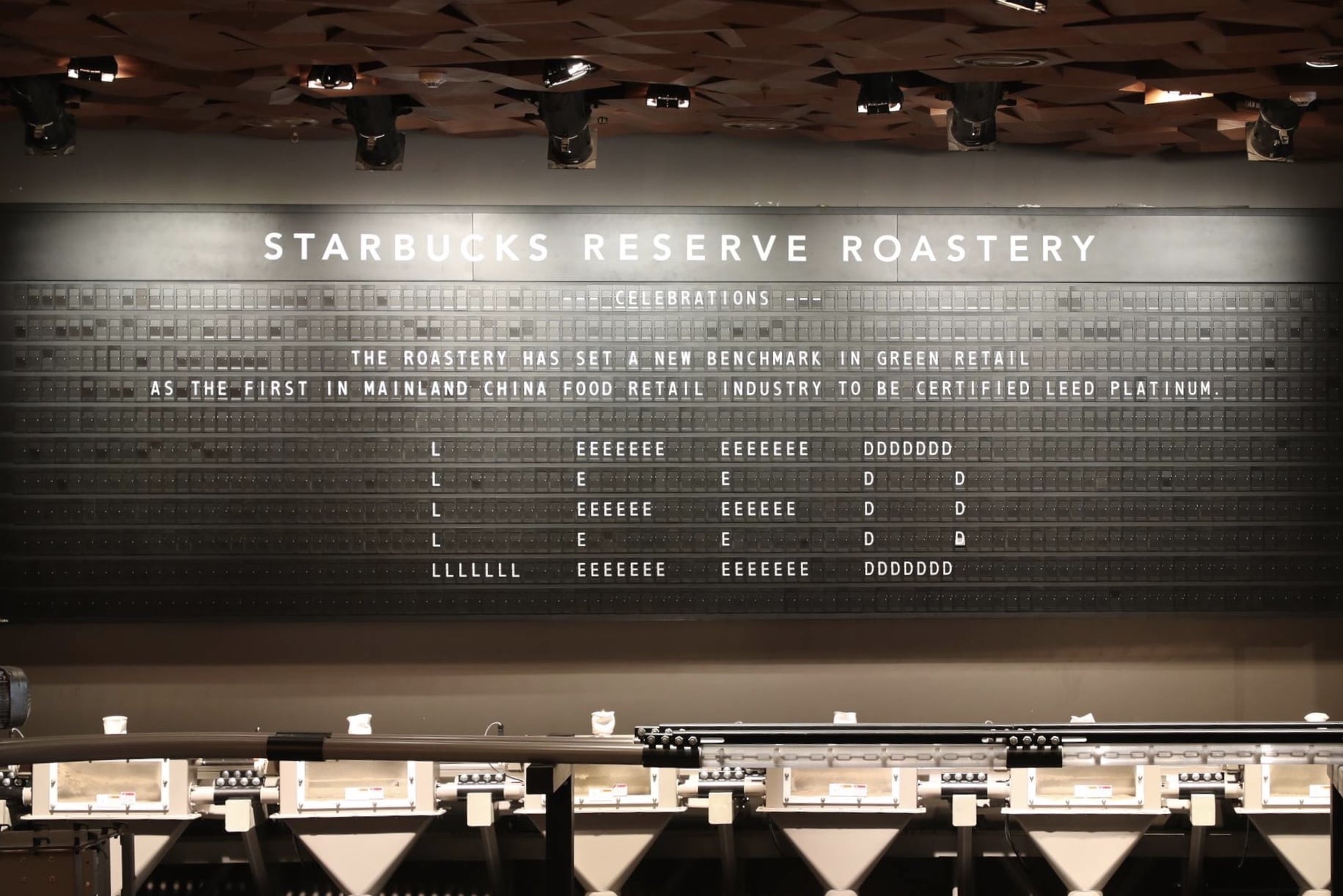 The Shanghai Roastery set a new benchmark in green retail as the first in mainland China's food retail industry to be certified LEED Platinum. Over 150 Roastery partners and onsite customers witnessed a simple plaque awarding ceremony, where they also heard inspiring, behind-the-scenes stories from partners who had contributed to the achievement. As part of the celebration, the Roastery's iconic clacker board proudly shared the milestone with customers, who were invited to participate in interactive quizzes to win Starbucks memorabilia.
"I feel immensely proud to be part of something bigger, to know that every little thing we do at the Roastery contributes towards taking better care of the environment, and that every little step we take brings us closer to a greener future for the planet and ourselves," said Blues, a Roaster at the Shanghai Roastery.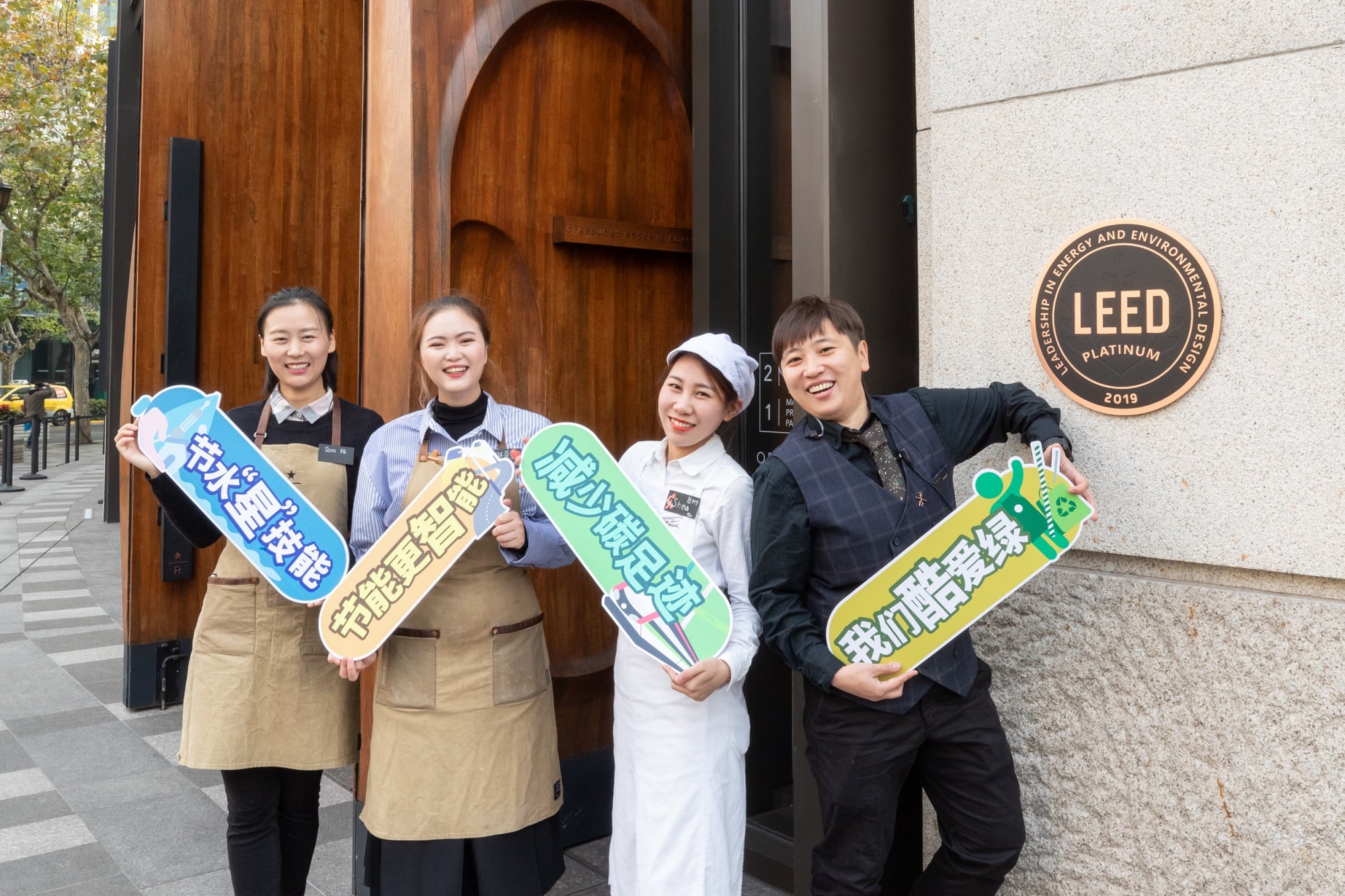 The achievement is the culmination of the sustained, concerted efforts of countless Starbucks partners committed to not just creating a welcoming third place for customers, but also a greener one. From incorporating eco-friendly features and technologies into the building's design and construction, down to planning every detail of the Roastery's day-to-day operations, utmost care has been taken to enhance its environmental friendliness.
As part of the certification process, the Shanghai Roastery was evaluated across six criteria – efficiency of water usage, quality of indoor environment, energy use, use of sustainable materials, and innovation and education. It stood out for the following features and achievements:
33 per cent energy savings from the use of natural lighting and smart lighting system, saving up to 70,000 kilowatts of electricity a year, enough to power 350 streetlights
46 per cent water savings, which conserves up to 3,500 cubic meters of water annually, equivalent to a year's usage by 35 families in Shanghai
Providing a healthier environment for partners and customers with 70 per cent lower PM2.5 than the outdoor environment and 30 percent better ventilation flow through the use of advanced air filtration systems
Use of eco-friendly materials in construction, most notably the Teavana Bar counter which was 3D printed using polyester.
Eco-friendly practices such as the use of paper straws, encouraging customers to bring their own cups, recycling of coffee residue, and waste classification and disposal.
Close proximity to public transportation which reduces carbon footprint from travel
As the company expands at a rapid pace in China, opening a store every 15 hours, with the goal of operating over 6,000 stores in the market by 2022, the experience gained from the Roastery's certification will prove valuable in further elevating Starbucks approach to green store design, construction and operation.
The Shanghai Roastery is one of only three Starbucks stores to have achieved LEED Platinum certification globally. Altogether, the company has opened more than 1,600 LEED certified stores in 20 countries, and has committed to designing, building and operating 10,000 "Greener Stores" by 2025 as it seeks to advance greener retail and contribute to a sustainable future.
---
About Starbucks Coffee Company
Since 1971, Starbucks Coffee Company has been committed to ethically sourcing and roasting high-quality arabica coffee. Today, with more than 30,000 stores around the globe, Starbucks is the premier roaster and retailer of specialty coffee in the world. Through our unwavering commitment to excellence and our guiding principles, we bring the unique Starbucks Experience to life for every customer through every cup. To share in the experience, please visit our stores or online at news.starbucks.com and Starbucks.com.