Starbucks China Launches e-Commerce Site on Tmall.
Digital storefront makes e-gifting easy and convenient
Starbucks China recently announced the opening of its first online store on China's popular e-commerce site, Tmall.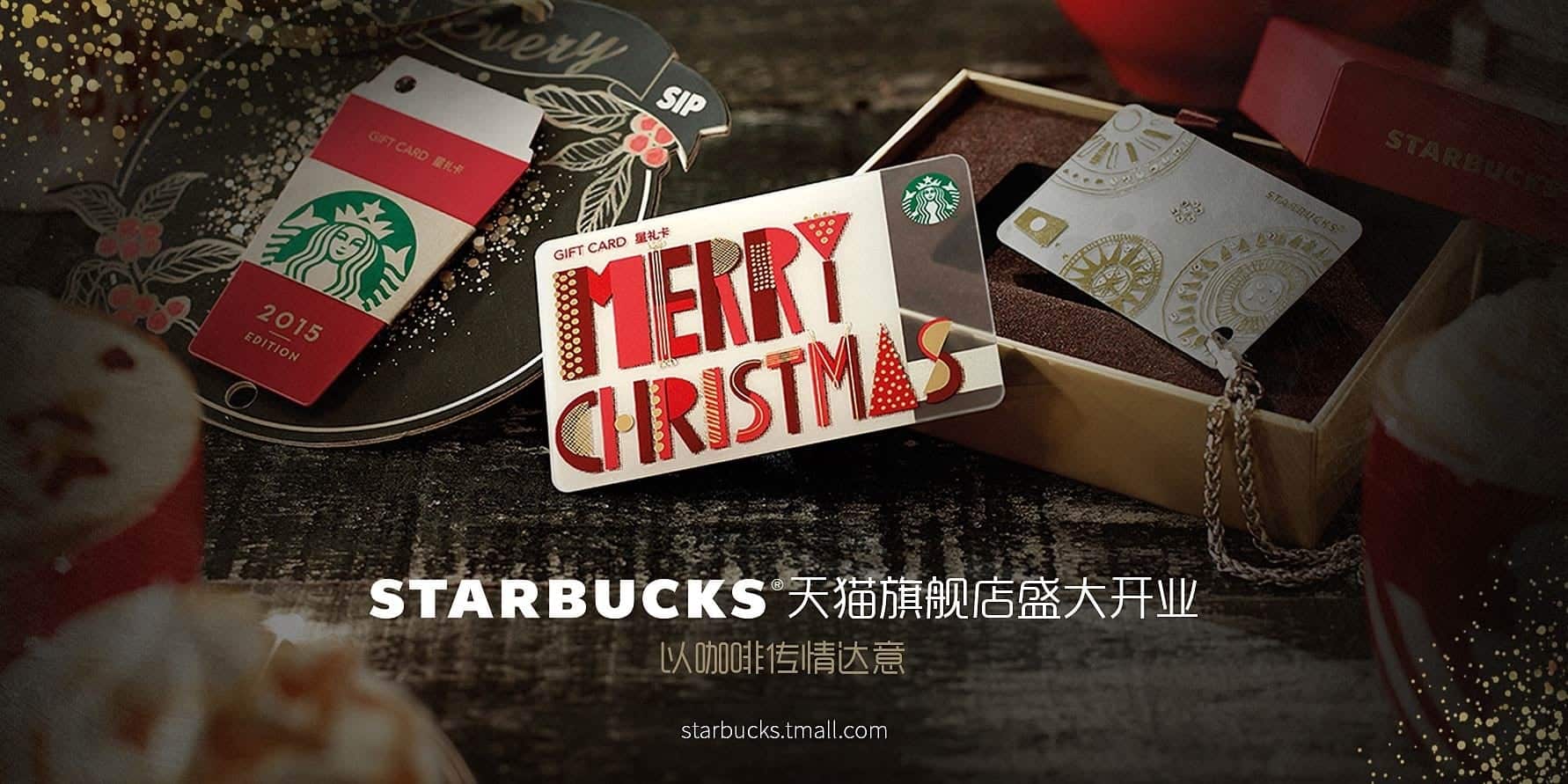 The Starbucks Tmall store seamlessly connects the online shopping habits of Chinese consumers with Starbucks unique in-store experience. It presents a retail experience that pairs the internet with coffee and builds the human connection unlike anything customers have seen from Starbucks in China.
"At Starbucks, we have always believed that a shared moment of genuine connection, over a quality cup of handcrafted coffee, is a simple act that helps provide an uplifting part of someone's day," said Belinda Wong, president, Starbucks China. "The Starbucks Tmall store is a unique Starbucks store that will create moments of human connection between people, and give our customers even more reasons to instantly share a gift of love and well-wishes for any occasion to those most important to them."
Starbucks Tmall e-Flagship store is an extension of the Starbucks retail store experience. The online store is a platform for customers to connect with friends and family in more ways than ever. The digital storefront features unique and specially designed e-cards, Starbucks cards and coffee vouchers, providing customers with a quick and easy way to light up someone's day.
"Tmall and Starbucks share the same vision and commitment to deliver the highest quality products and customer experience, through continuous innovation," said Mr. Jie Jing, VP, Alibaba Group. "We are thrilled to welcome Starbucks to the Tmall family. With the rapid development of e-commerce, more and more global renowned brands are partnering with Tmall to bring to their customers a seamless premium experience, anywhere, any time."
The online site is part of Starbucks growing digital presence focused on connecting with customers through channels such as the Starbucks mobile app, social media tools and the My Starbucks Rewards program. Starbucks is committed to innovative digital experiences that surprise, delight and deliver an elevated Starbucks Experience for its customers across China.
---
About Starbucks
Since 1971, Starbucks Coffee Company has been committed to ethically sourcing and roasting high-quality arabica coffee. Today, with stores around the globe, the company is the premier roaster and retailer of specialty coffee in the world. Through our unwavering commitment to excellence and our guiding principles, we bring the unique Starbucks Experience to life for every customer through every cup. To share in the experience, please visit us in our stores or online at news.starbucks.com or www.starbucks.com.