Starbucks Coffee Company Signs Agreement with Tingyi Holding Corp. to Expand in China's $6 Billion
SEATTLE– March 18, 2015 (HONG KONG – March 19, 2015) - Starbucks (NASDAQ: SBUX) and Chinese leading food and beverage producer Tingyi Holding Corp. ("Tingyi") (0322.HK) announced today they have entered into an agreement to manufacture and expand the distribution of Starbucks ready-to-drink (RTD) products throughout mainland China.
According to the agreement, Starbucks will be responsible for providing coffee expertise, brand development and future product innovation, and Tingyi will manufacture and sell Starbucks RTD portfolio in China. The RTD coffee and energy category is a $6 billion business, and is projected to grow by 20% over the next three years.1 The agreement leverages the respective strengths of Starbucks and Tingyi to bring the entire Starbucks RTD portfolio to customers in China as well as the ability to innovate specifically for the China market.
China is Starbucks fastest growing market outside the U.S. with more than 1,500 stores in nearly 90 cities, and more than 25,000 partners (employees). Tingyi is a leading Chinese food and beverage producer which, after more than 20 years of development, boasts world-leading production facilities and management expertise with a broad spectrum of quality channel resources. Tingyi's local manufacturing, sales and distribution expertise combined with Starbucks strong brand recognition and coffee expertise will unlock new market opportunities.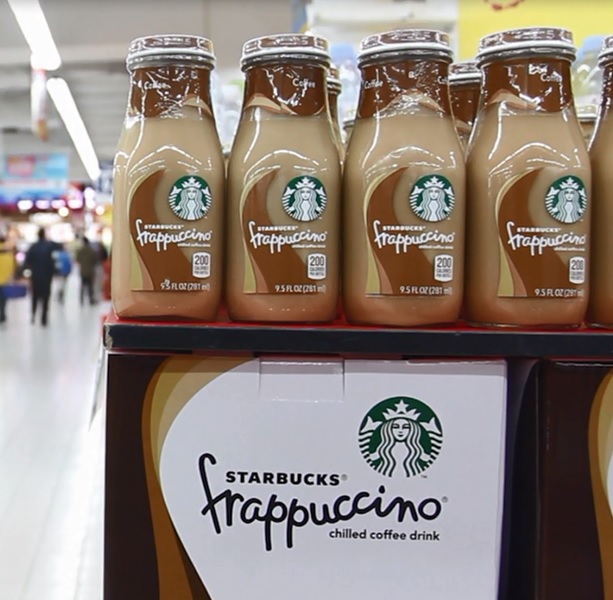 "We are pleased to work with Tingyi, a leader in China's RTD beverage category, to unlock the massive ready-to-drink market and grow local demand for Starbucks," said John Culver, group president, Starbucks Coffee China and Asia Pacific, Channel Development and Emerging Brands. "Our agreement enables us to develop new categories and occasions to delight our customers and connect people outside of our stores to Starbucks where they live, work and play."
"The RTD market has a huge growth potential in China," said James Wei, CEO of Tingyi Holding Corp. "The agreement with Starbucks will further expand Tingyi's beverage product portfolio and enables us to provide consumers with more high-quality and convenient product options and experiences. As part of this cooperation, Tingyi will leverage its strength in production and distribution to increase the market share of Starbucks' RTD products in the Chinese market."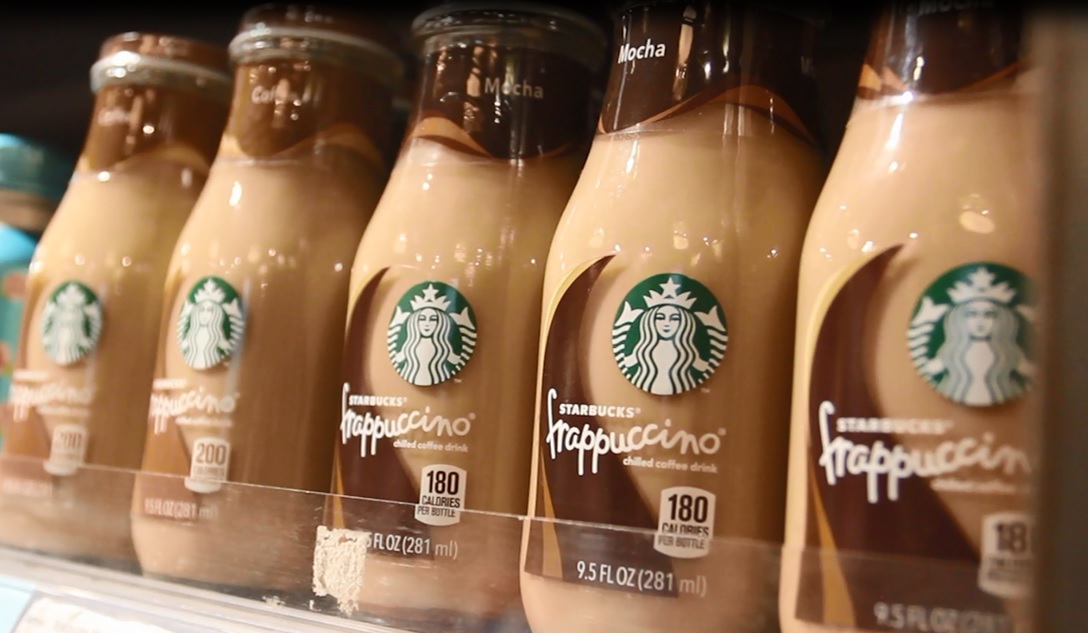 Today, customers in China can purchase Starbucks® Bottled Frappuccino® beverages in nearly 6,000 locations including select Starbucks retail stores, grocery and convenience stores throughout mainland China. Through this agreement, Starbucks and Tingyi plan to bring new and existing Starbucks® Bottled Frappuccino® in the marketplace during 2016, which will be followed by innovation and an increased number of locations and cities for consumers to purchase Starbucks RTD products.
---
About Tingyi Holding Corp.
Tingyi Holding Corp. is China's leading food and beverage company that specializes in the production and distribution of instant noodles, beverages and instant food in the PRC. Tingyi started its instant noodle segment in 1992 under the brand of Master Kong, and expanded into the bakery segment and beverages in 1996. The philosophy of Tingyi is to provide consumers with safe, tasty quality products with value for money. With sophisticated production processes, outstanding operation, innovative products and CSR campaigns, Tingyi is widely respected in China's consumer industry. Continuous attention to operations at the community level in the past 20 years has made "Master Kong" one of the most recognized brands. The Company has also made big contributions to rural, agricultural and farmers' development. For six consecutive years from 2008 to 2013, Tingyi was named one of the 50 best listed companies in Asia by Forbes for its solid financial track record and excellent management and entrepreneurial skills. The company is one of the constituents of Hong Kong Hang Seng Indexes (HSCI). For more information, please visit www.masterkong.com.cn.