Starbucks Provides Training to Help Chinese Youths in Shenzhen Achieve their Career Development Aspirations
Partners from the L&D department and experienced store managers from Starbucks are so professional. Theories and life examples made the training more interesting and practical. This is such a precious opportunity, as we could not afford to register in these training courses previously.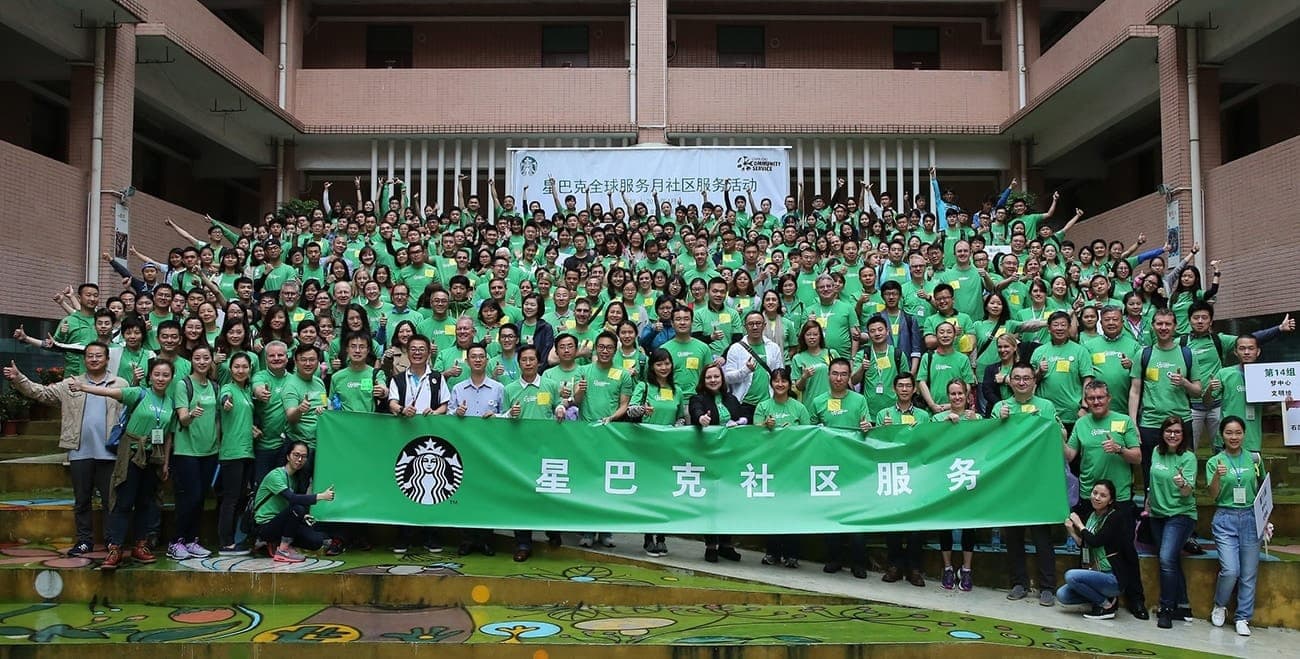 "Dreams will come true." This is the pet phrase of Shuping Lai, a young girl from Ganzhou of Jiangxi province. Shuping arrived in Shenzhen at tender age of 17 years old, after completing her high school educations. She immediately fell in love with this vibrant city, and was determined to pursue her dreams here. She was especially touched by a slogan widely used across Shenzhen: "you are Shenzhennese once you arrive in the city". Young, energetic and driven by the determination to succeed, Shuping aspired to work in the foreign trade industry, but had to give up as she could not afford the language courses to improve her English. She also wanted to be a tour-guide, but had to give it up again due to the limited training opportunities. Today, she just landed a clerical assistant job but has the dream of becoming a successful training specialist one day.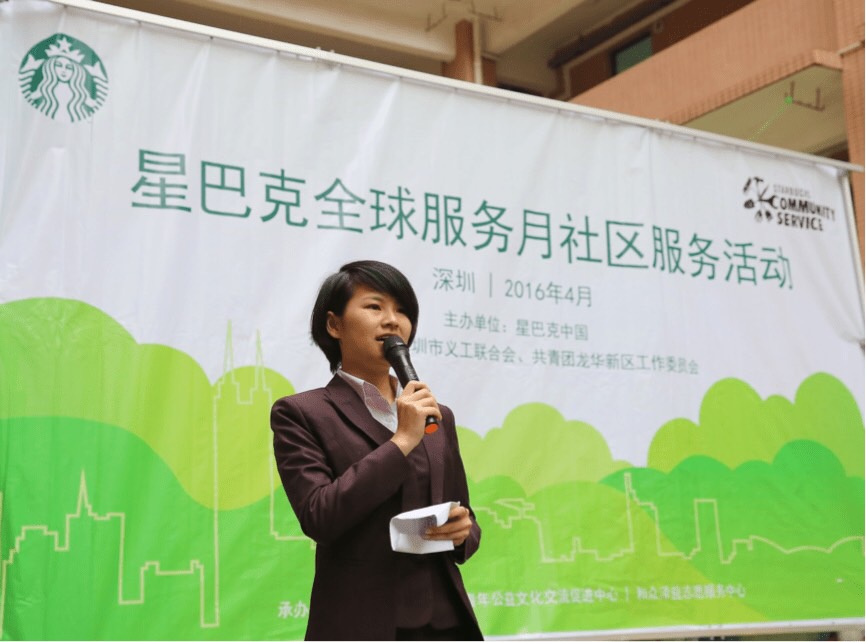 On April 12th 2016, Shuping was given the opportunity to engage and learn directly from the work experiences Jane, from the Starbucks China Learning & Development department, has acquired over the years. They met at Youth Dream Center of Dalang, Longhua New District of Shenzhen. "To be a successful training specialist, you need to be confident. In addition, you need to learn to be sensitive to your students' challenges before you can equip them with the skills to help them succeed. The questioning skills we just learned today can be a very useful tool," said Jane, who was very eager to share her experiences with Shuping.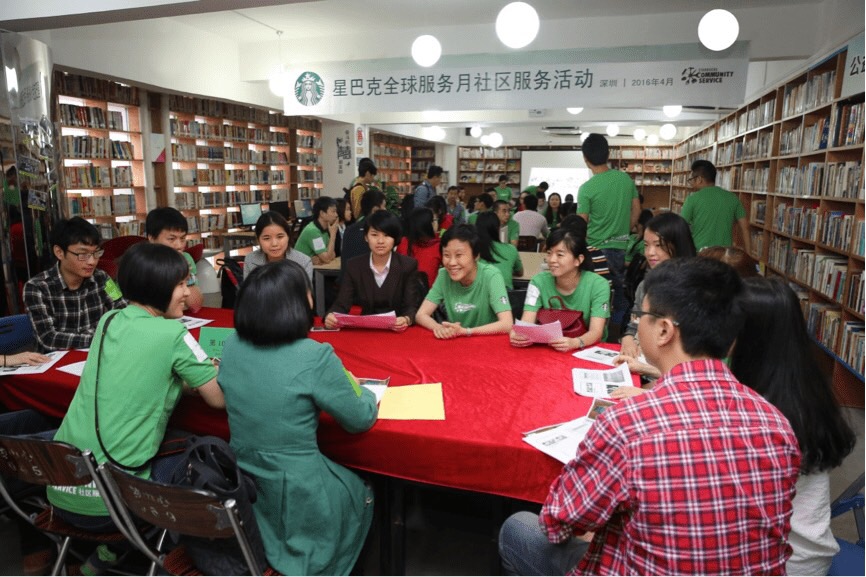 This is a key highlight of the Starbucks Global Month of Service (GMoS) program in China this year. Themed "Supporting Youths", over 350 Starbucks partners and supplier partners participated in the community outreach activities. Volunteers from Starbucks engaged with the young workers from Dalang Youth Dream Center on subjects spanning of career aspirations and communications skills. This outreach activity will positively impact the lives of more than 350 young people in Shenzhen.
"With the development of Starbucks China, over 10,000 new partners join us each year to help even more young people in our communities," said Mr. Fuqiu Cui, vice-president, Public Affairs, Starbucks China. "This is only the beginning of our Global Month of Service. There will be more activities held in Beijing, Guangzhou and Chengdu, each with the laser-focus to help and enable young people pursue their career dreams."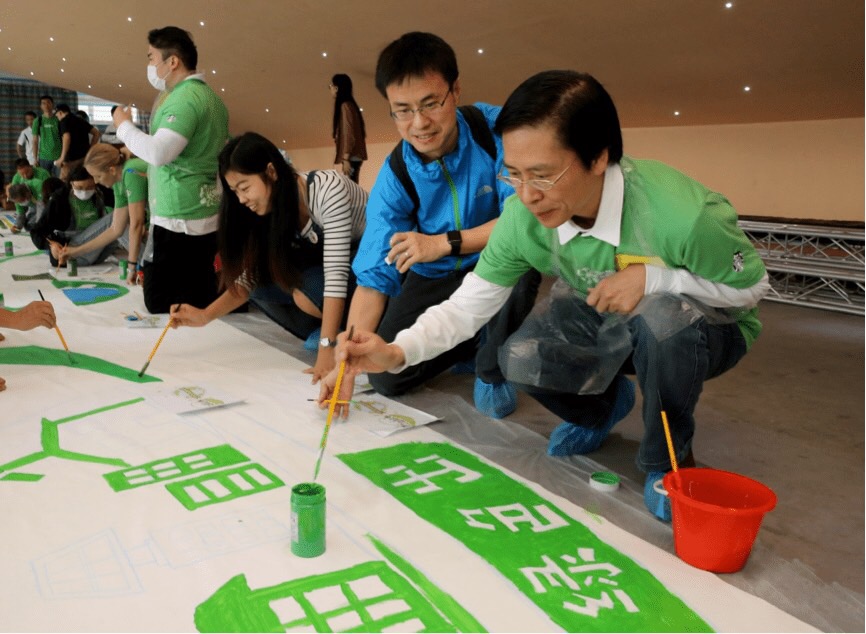 The Starbucks Global Month of Service is an annual community engagement event aimed at contributing back to the local neighborhoods in positive ways. In recent years, Starbucks has turned its attention on helping the youths in our midst. Over 300 billion young people around the world do not have easy access to education and job development opportunities. In China, leveraging the scale of our store footprint, Starbucks believe it can do a small part to help the young people in China realize their dreams and aspirations.
"Longhua New District, one of the newest districts in Shenzhen, was officially founded on Dec. 30th, 2011. At the end of 2015, there are 1.47 million residents and nearly 3 million people living within the district. Of which, 84% of them are young people aged between 18 and 40. Since its foundation, the new district made a commitment to manufacturing and tertiary industries. A large number of migrant workers came to work in factories or service agencies after graduating from high school. However, there are not enough opportunities for them to get further education. We hope that such "Supporting Youth" activities could help young people with dreams improved, gain more skills, better understand their strengths, and have even better access to better life and job opportunities. As they develop their careers, we hope to also see them settle long-term at Longhua, Shenzhen." said Bo Zhang, Secretary of Youth League Committee.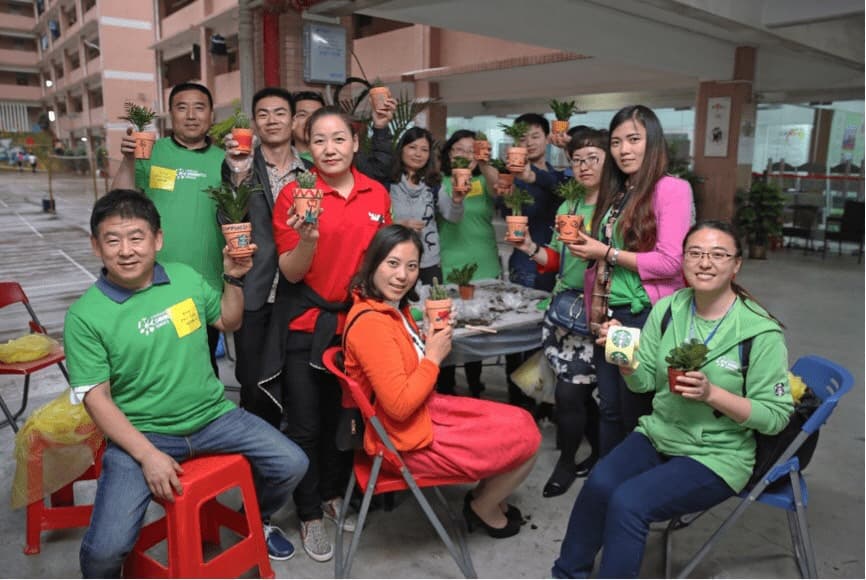 Volunteers from Starbucks were been divided into teams. Training managers with recruitment and training experiences and store managers provided job training to young workers. The tailor-made training materials cover a broad range of skills including personal presentation and effective communications. Meanwhile, volunteers good at designing, drawing and handcrafting were in charge of community decoration and greenery. Starbucks also donated books and necessities to the Youth Dream Center.