Starbucks Welcomes Two New Additions of Tea based Bottled Frappuccino® in China
SHANGHAI, China (May 23, 2017) – Starbucks Coffee Company (NASDAQ: SBUX) today announced it's introduction of two new tea-based bottled Frappuccinos® in China for the first time - Starbucks® Black Tea bottled Frappuccino® and Starbucks® Matcha bottled Frappuccino® in the ready-to-drink category.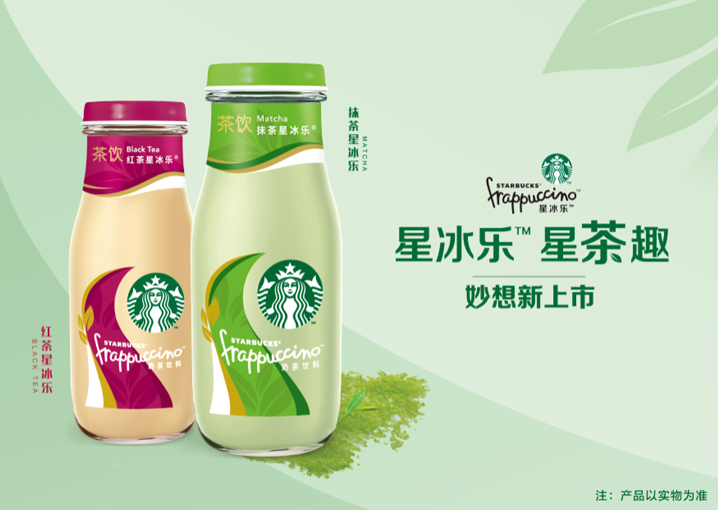 Starbucks consistently takes an innovative approach to developing coffee and tea beverages to enhance both in-store and ready-to-drink experiences with customers. Launched exclusively for the first time in China, the introduction of two tea based readytodrink products marks the extension of Starbucks bottled Frappuccino® from coffee-based beverage to tea-based beverage in China.
An appreciation and love for tea is embedded in Chinese culture, and tea based drinks are widely popular among Chinese consumers. "The launch of Starbucks® bottled Matcha and Black Tea Frappuccino® in China draw on Starbucks innovative approach to develop truly unique and exciting new experiences for our customers," said David Hanson, Asia vice president, Starbucks Channel Development. "With the increasing popularity of tea beverage in our stores in China, the debut of these two new bottled Frappuccino® beverages will build on our deep respect for the Chinese tea culture, further elevate the unparalleled Starbucks Experience beyond our stores, while exceeding the evolving taste preferences of our customers."
To create a tea beverage with a distinct and smooth flavor that would appeal to Starbucks loyal customers, Starbucks spent nearly a year sourcing the highest-quality ingredients from prestigious tea producing regions worldwide. Following several rounds of internal product formular and external customer tasting, the final blends for the bottled Starbucks® Matcha Frappuccino® and Starbucks® Black Tea Frappuccino® were selected.
Launched globally for the first time in China, the Starbucks® Matcha bottled Frappuccino® is crafted with importedmatcha powder. Using fresh spring tea leaves that undergo a fine steaming and grinding process, together with high-quality imported milk, bottled Starbucks Matcha Frappuccino® offers a refreshing, delightful taste that is ideal for the summer season.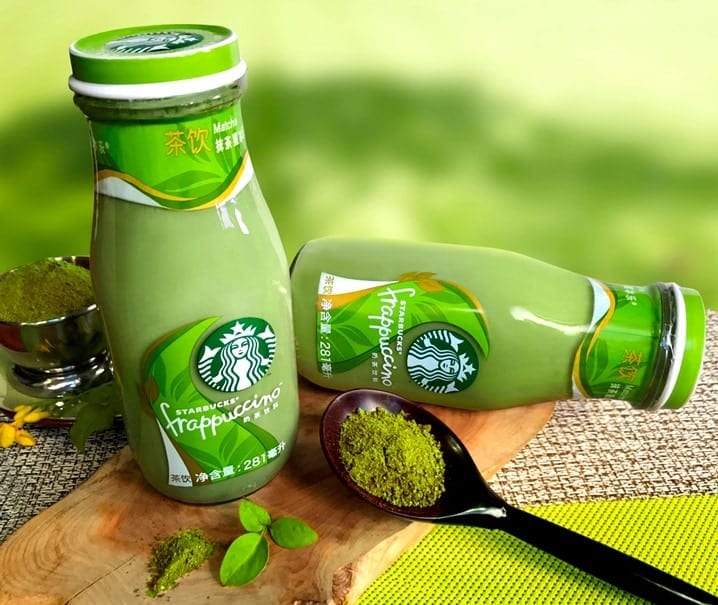 Starbucks® Black Tea bottled Frappuccino® features a blend of Assam tea from India, Ceylon tea from Sri Lanka and Dianhong tea from Yunnan Province in China. It delivers a smooth, full-bodied flavor that lingers long after the first sip. The specially formulated product offers a rich blend bringing out the best of black tea.
New bottled tea based Frappuccino® can reenergize consumers after a long day at work, or create simple moments of joy shared among family and friends. In their busy lives, a bottled Frappuccino® will provide customers with a moment of relaxation and inspiration.
The refreshing taste of the Starbucks® Matcha bottled Frappuccino® and the bold flavor of a Starbucks® Black Tea bottled Frappuccino® are the perfect treat to welcome the arrival of summer. With a bottled Frappuccino® tea beverage in hand, it is the right way of celebrating and enjoying your summer time!
---
About Starbucks
Since 1971, Starbucks Coffee Company has been committed to ethically sourcing and roasting high-quality arabica coffee. Today, with more than 23,000 stores around the globe, Starbucks is the premier roaster and retailer of specialty coffee in the world. Through our unwavering commitment to excellence and our guiding principles, we bring the unique Starbucks Experience to life for every customer through every cup. To share in the experience, please visit our stores or online at news.starbucks.com and starbucks.com.